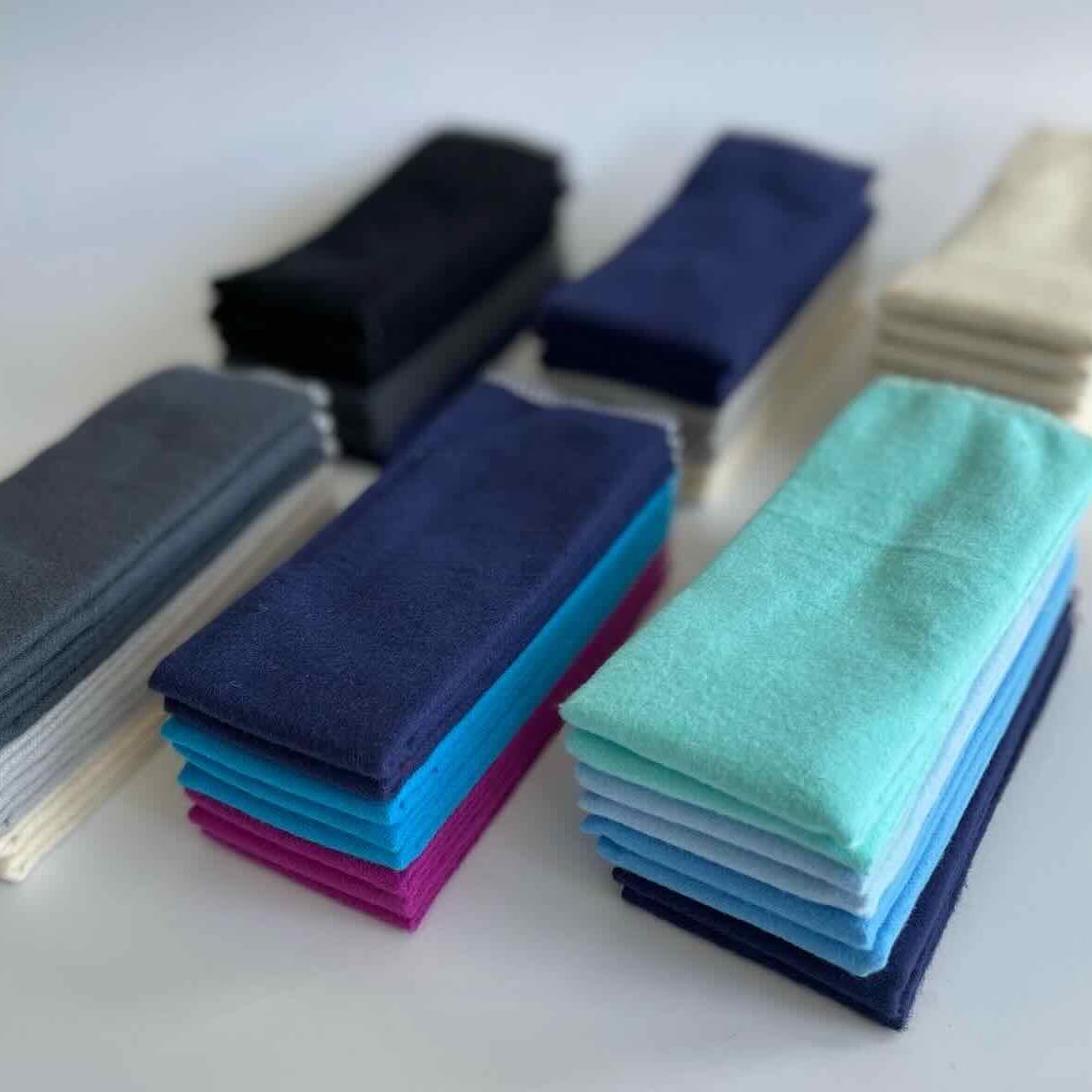 What are Reusable Paper Towels?
Also known as Unpaper Towels or Non Paper Towels.
Did you know that used paper towels cannot be recycled and they all end up in landfill?
Reusable paper towels are washable, durable and absorbent eco alternatives to the disposable paper towels.
Just as the name suggests, reusable paper towels are typically made with fabrics that are machine washable, so they can be reused over and over.
Cotton flannels or bamboo cloths are some of the most popular fabrics used in making unpaper towels.
Benefits of using Reusable Paper Towels
Did we mention single-use paper towels are often made using virgin tree materials, and end up in landfill? Use reusable paper towels can significantly reduce these waste. 
Functionally, there is nothing paper towels can do that reusable paper towels can't do equally well if not better. 
It saves money in long run. With the right care, a set of reusable paper towels can last between 1-2 years. Think about all the paper towels you no longer need to buy! 

Besides, reusable paper towels come in many fabulous patterns and colors. Choose a color or pattern that suits your kitchen/home is easy.
How to choose the best reusable paper towel
When choosing reusable paper towels, consider the absorbency, durability, size, and material of the towels. Common materials for reusable paper towels include cotton, linen, bamboo, microfibre, hemp, and cellulose blend. Each material has its own advantages and disadvantages, so choose one that fits your needs and preferences.
 In this post, we'll discuss what reusable paper towels are, their pros and cons, key considerations when choosing them, including choosing between different materials.
Read More
Reusable Paper Towels FAQs
Unpaper Towels Rolling Guides
What is the difference between reusable paper towels and cloth wipes?
Where are your reusable paper towels / cloth wipes made?
How absorbent are reusable paper towels / cloth wipes?
How durable are reusable paper towels / cloth wipes?
How do I wash / care for reusable paper towels / cloth wipes?
Free Shipping

We offer free shipping to Canada addresses.

Sustainable Shipping

We ship all orders using reclaimed, recycled or recyclable / compostable materials.

Support Local

We source all our products locally in Canada from small independent businesses.