A brief history of Furoshiki
Furoshiki (風呂敷) originated from Japan, where the practice of wrapping valuables in fabrics dated back to the ancient Nara period (710-794).
Furo-Shiki literally means bath spread. When people visited the public bathhouse in olden days, they used furoshiki to wrap their cloths while taking the bath, so their cloths do not get mixed up with the others.
During the Edo period (1603-1867) it became so popular the usage soon spread to wrapping gifts, books and merchandises. The term furoshiki became the common term for wrapping cloths.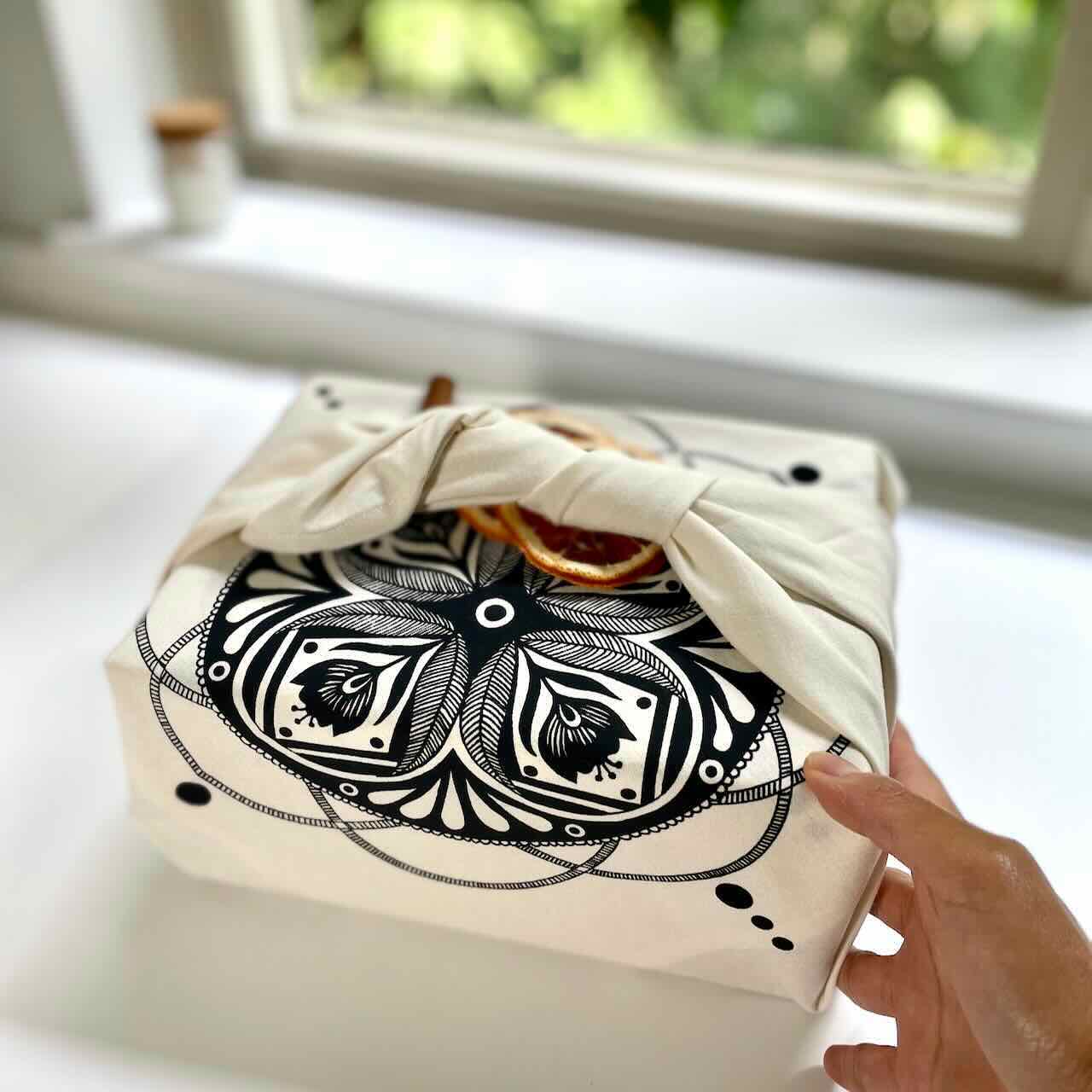 Benefits of using Furoshiki
The popularity of furoshiki is growing internationally as people want more eco friendly alternatives to the single-use wrapping paper. The added bonus for using a furoshiki cloth is that the gift wrapping cloth then becomes part of the gift itself and can be reused by the recipient for regifting 
Wrapping a gift using furoshiki wrap is aesthetically pleasing, as the wrapping cloth is flexible and can be molded into many different shapes to suit your gifts. With many folding methods and beautiful fabrics to choose from, it is fun and easy to create a personal and unique presentation for your gifts. 
Furoshiki Wrapping Tehniques
Free Shipping

We offer free shipping to Canada addresses.

Sustainable Shipping

We ship all orders using reclaimed, recycled or recyclable / compostable materials.

Support Local

We source all our products locally in Canada from small independent businesses.